Paediatric Occupational Therapy in Southampton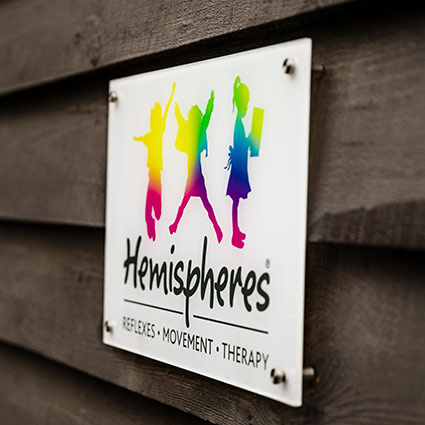 At St. James Chiropractic and Wellness Centre, we are proud to partner with Hemispheres, who works from our building one day a week to provide high quality Occupational Therapy for children. Their dedicated team of highly qualified Occupational Therapists possesses a combined experience of over 90 years, providing a wealth of expertise to our therapy sessions. Each therapist at Hemispheres is registered with the Health and Care Professions Council (HCPC) and is deeply committed to their professional growth and development.
VISIT THE HEMISPHERES WEBSITE »

As part of their commitment to ensuring a safe and secure environment for children, all their therapists hold up-to-date Criminal Records Bureau Certificates (CRB) at an enhanced level of disclosure. This certification confirms that our therapists have undergone rigorous screening processes and are deemed safe to work with children.
Hemispheres takes great pride in their team of Occupational Therapists, their qualifications, and their dedication to ongoing professional development. Rest assured that your child's therapy journey is in the hands of experienced and trustworthy professionals who prioritize their well-being above all else.
Some reasons you might book a consultation with Hemispheres for your child:
Motor Coordination Issues
Autistic Spectrum Disorders
Dyslexia
Handwriting
Learning Disabilities and other Developmental Delays
Sensory Processing Disorders
Difficulties with attention (ADHD & ADD)
Brain Injury and Cerebral Palsy
Auditory Processing
Book Your Consultation
Book your consultation online below, please specify that you want the appointment at the St. James location.
BOOK CONSULTATION NOW »

Paediatric Occupational Therapy Southampton, UK | 02380 788111