Paediatric Chiropractic in Southampton
At St. James Chiropractic and Wellness Centre, we're passionate about helping babies and children thrive. All of our practitioners have extensive postgraduate education in chiropractic paediatrics and vast experience working with newborns and older children. Many other area chiropractors refer babies and children to us because of our unique expertise in the field.
Our clinic founder, Steve Williams, Doctor of Chiropractic, is a leading authority on chiropractic care for children. He has taught postgraduate courses in paediatrics at chiropractic colleges around the world. He helped develop paediatric curriculum for AECC and authored the book Pregnancy and Paediatrics: A Chiropractic Approach.
NEW PATIENTS

Nervous System Health
Your child's nervous system is responsible for carrying messages from their brain to their body. These cranial nerves are important not only in your child's development, but also in their daily function. For example, the vagus nerve controls the heart, lungs and gut—so if this nerve is compressed, your child may not poop, have reflux, get sick all the time or be unhappy and uncomfortable.
Because an infant's cranium (skull) is soft and malleable, there is great potential for the birth process to compress areas of the skull or spine, creating irritation in cranial and other nerves. This irritation can lead to symptoms.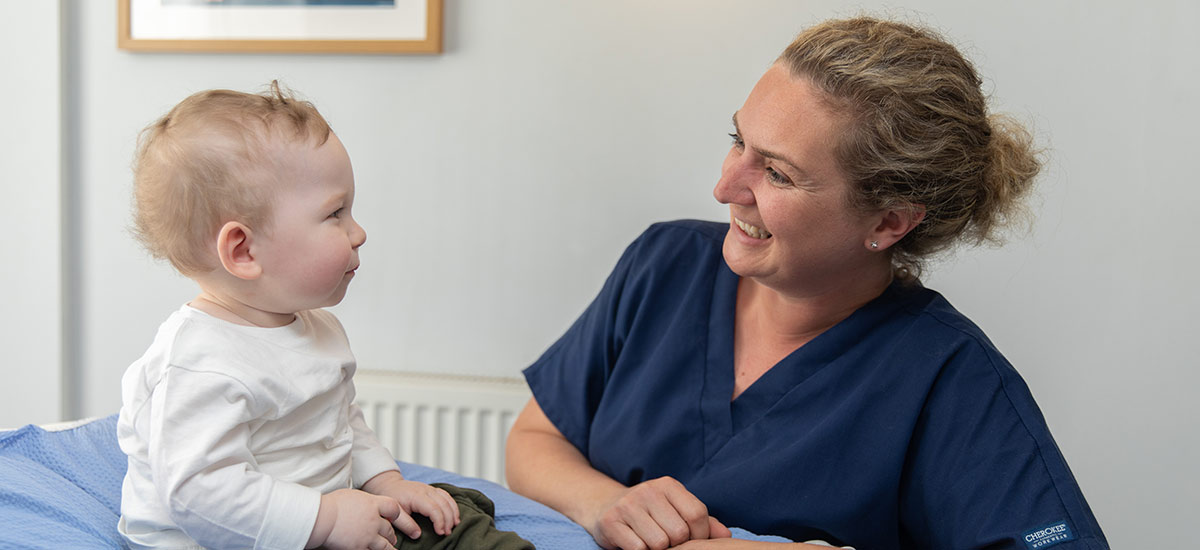 Long-term Outcomes
Our goal is to maximise your child's genetic potential. Gene expression is affected by the microbiome, which has its maximum effect around the age of two or three. If you have dysfunction in the vagus nerve, gut health is impaired, and the microbiome will be poor, meaning you'll be more likely to exhibit the worst of your genetic potential. By removing interference from the vagus nerve, the gut and microbiome can work as they're supposed to, maximising your long-term gene expression.
Our Approach
Our specialised paediatric techniques are completely different from those used for adults and are extremely gentle. We will answer all your questions in an honest and straightforward manner, and give you the education you need about how to help your baby.
Book Today
Contact us today to schedule an appointment for your child.
CONTACT US

Paediatric Chiropractic Southampton, UK | 02380 788111