Classes in Southampton
Pilates Classes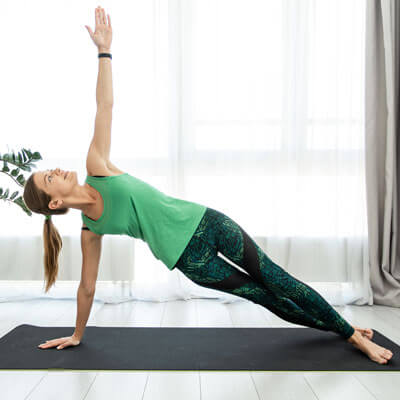 There is no denying that the benefits of a regular Pilates class are substantial. Each class promotes mindfulness and body/breath awareness.
Developed in the early 1900s, Pilates is a form of exercise that uses simple yet effective poses that focus on low-impact flexibility and muscular strength. Your instructor guides each class to enhance the mobility and strength of all the major muscle groups in the body in a balanced fashion, whilst also focusing on the deep core muscles.
Whilst our pilates classes are great for people of all fitness levels, from serious athletes to complete novices, we would recommend you explore our
Pilates Rehabilitation Course
if you are recovering from injury.
Class length: 1 hour
Class times: Tuesdays 7pm – Fridays 7.30am – Saturdays 10am
The classes are booked in blocks of 4 at £10 per class – payable in advance.
If you would like to try a class before committing to a block of 4 simply call and speak to Debbie Avani (02380 788111)
Take the First Step
Contact our team today to schedule your appointment. We look forward to meeting you soon!

Classes Southampton, UK | 02380 788111